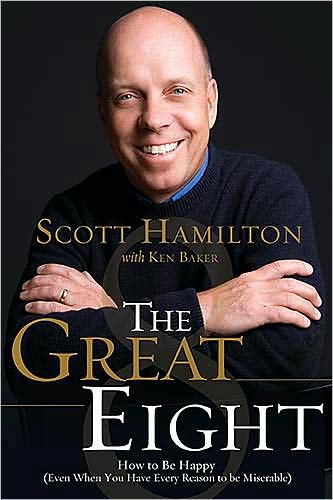 Scott Hamilton is an Olympic Gold Metal winner, and amazing skater. We would all think he led an easy life but through the book we find out about all the challenges he overcame. We learn that we can count on life to Change which gives us hope to survive. A great quote from the book is , "All challenges are really just opportunities to learn more about yourself, to reach a greater understanding of self, of your mortality, and to be happy with that balance." This book is a fresh air that helps you to discover things you can apply to your life so it can be better.


This book was provided to me by Thomas Nelson Publishers through their
Booksneeze
Blogger Book review program. This did not influence my review of this book.
Subscribe to my blog here
Twitter me – I'm Kimmiekinkins
Join my Facebook Fan Page
__________________________________________________